Making Peace with the Proverbs 31 Woman
Love her or hate her, almost all of us are familiar with the Proverbs 31 wife and the high standard she sets for all of us women striving to live a Biblical and God-honoring life.
And to be completely honest, I have somewhat of a love-hate relationship with this lady.
Whenever I read this passage (which just so happens to be an acrostic poem), I go between reverent awe of this woman and despair, frustration, and anger at the impossibly high standards she represents. It's like I don't know whether to be inspired or ticked off by her laundry-list of accomplishments.
My feelings about this Biblical Mona Lisa make me feel as though I've regressed back to my high school days because somehow I hate her…. But I also really want to be her.
And try as I might, I fail.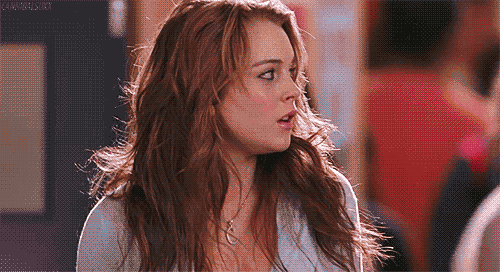 *actual footage of me trying to keep up with this woman's standards*
And while I'm on the subject here's my second honest confession:
There's also a small feminist twinge in my heart that resists the thought that a wife's value is found almost exclusively in her domestic pursuits.
(But a cursory glance over this passage certainly yields that impression!)
So what are we to do with this passage of scripture that challenges and frustrates us?
Recently I've felt the need to look into this scripture a little more deeply and I wish I could say I dove right in. But the truth?
I've resisted.
I assumed that I would feel ashamed at my own pitiful domestic efforts after reading about this amazing housewife and "superwoman" depicted in the Bible.
I could vividly imagine the warm wash of shame that would come along with reading her tale, while mere feet away sit the dirty dishes in the sink, and the laundry pile on the floor.
And as a woman, there's nothing we do better, and unfortunately nothing worse than comparison.
Somehow it's part of who we are. We are addicted to the poison of comparison.
And sometimes we poison others with our harsh comparisons, but most of the time it seems that we drink the poison ourselves.
"She's prettier than you are. She's thinner than you are. She's smarter than you are. She's more accomplished than you are. She's more likable, more fun, a better cook, a better wife…" these kind of thoughts are never far from a woman's mind.
They feed the BIG LIE women believe about themselves: "you're not good enough".
We are obsessed with comparisons.
So even though I knew this scripture was meant to be helpful to us wives, it always seemed like God was slapping a big, fat "not good enough" sticker on my forehead whenever I would read it.
I was already acutely aware of the areas in which my personal habits could stand to be improved. The last thing I wanted was for someone to point out all of the ways in which I was failing (thank you very much)!
So yes, I was reluctant. Maybe you are too?
Side note: isn't it interesting that this is just the thing that the enemy would want; to use comparisons to alienate women from a portion of scripture literally ALL ABOUT THEM? Comparisons. The language of our deepest hurts and insecurities… The language of the BIG LIE. It's certainly… curious.
Anyway, I did it.
I cracked open my Bible and started reading.
And after some intentional (albeit reluctant) study of this chapter, I've come a little farther in understanding my Biblical "frenemy", the Proverbs 31 woman.
Here's what I found.
First of all, the opening line of this famous section of scripture really helps to put it all into perspective. It says:
"A wife of noble character, who can find? She is worth far more than rubies."
Proverbs 31:10
Now, when you go back to the original Hebrew, the words "noble character" are translated from a single word: chayil.
This word is no mistake, because like any good piece of poetry - this passage hinges on thoughtful, expressive, word choice. And this word STANDS OUT.
At first glance, the word chayil seems out of place.
Strong's dictionary defines it as: "probably a force, whether of men, means or other resources; an army, wealth, virtue, valor, strength: - able, activity, army, band of men (soldiers), company, (great) forces, goods, host, might, power, riches, strength, strong, substance, train, valiant (-ly), valour, virtuous (-ly), war, worthy (-ily)."
You might translate this as a "woman of valor".
In other scriptures, this same word has been translated many different ways. It's been translated as army, host, men, valiantly, wealthy, substance, valor, virtuous, strength, power, courageous, worthy, might, and able.
Interestingly, it has a distinctly male connotation to it.
The fact that this word was selected to characterize a woman (especially during Biblical times) is rather extraordinary.
So a wife of "noble character" is a valiant wife. She is her husband's equal partner. She is dynamic, strong, honorable, capable, formidable, a force of nature.
She is a woman on a mission.
This is a poem singing the praises of a hero.
A warrior.
This woman is a hero that works hard for her family, is kind to others, and yes, is a domestic goddess that even Martha Stewart would be envious of.... but let's put this into context:
Biblically speaking, being a homemaker and managing the affairs of the household were just the daily operations associated with being a wife during this time period. She worked within the place she was given, within her sphere of influence, and applied all of her creative and intellectual talents to make her family thrive.
So it wasn't so much about the "what" she was doing as much as the "how".
She was being praised for tackling her daily tasks with vigor, managing her responsibilities with wisdom and throwing her ALL into the jobs she had been given - no matter how dull or mundane they may have seemed.
Something that I learned along with my study of this passage is that in Jewish tradition, this scripture is used as a blessing (yes, you heard me right, a BLESSING...) and is pronounced over the wife as part of the sabbath.
It's meant to honor her, and praise her for unceasingly fighting the good fight through the tasks of everyday life, and approaching her responsibilities with diligence and care.
It's not meant to chastise her. It's meant to honor her.
And the great thing? It's said every week! Regardless of whether the laundry was folded, or the dishes washed, or how many times she said "you're on your own for dinner".
It's meant to congratulate her for her valiant efforts, and call upon heaven to sustain all of her future efforts.
Not shame her for her shortcomings.
Phew!
I don't know about you but when I learned that, I breathed a deep sigh of relief.
Now, I'm no Biblical scholar so I don't know everything there is to know about this Proverb, but let's just consider for a moment...
What if this section of God's word wasn't meant to shame or guilt women like us by listing all of the ways we should be doing better... but instead was meant to give women like us credit for all of the small, insignificant things we're already doing right, and encourage us to keep striving for better?
What if this passage was intended to cheer you on as a woman instead of weigh you down?
How would that change your view of this passage?
The proverbs 31 woman is a woman of valor for conquering her daily tasks, and for intentionally lifting up and serving her family. She is motivated and tenacious. She is unrelenting in the way she serves and loves others. She's doing this"life"thing as best as she possibly can and she never gives up - and that's cause for celebration!
What small victories and acts of valor can you be celebrated for?
Do you take your job seriously? Good job!
Do you go out of your way to be kind to others? Yay!
Do you do your darnedest to keep your home in order? Way to go!
Do you lift others up in prayer? You rock!
Do you try to make wise choices for your future? Woohoo!
Do you muster up your motivation to get things done, even when it would be easier to be lazy? Keep up the good work!
Do you pursue excellence in your daily tasks? Round of applause!
Do you show up for your friends when they need you? Right on!
Do you choose to love your husband, even when he's a pain in the you-know-what? You are an inspiration to women EVERYWHERE!
Do you practice honesty, authenticity, and integrity? You are STRONG!
Do you allow yourself to be vulnerable and open with others? You are BRAVE!
Do you make time for God in your busy schedule? You deserve a medal!
Do you hold your tongue when it would be easy to lash out? 3 cheers for you!
Do you give your all to care for those God's placed in your life? You are a HERO.
Do you hold on when the going gets tough, when the tears come, and when fear shakes you?
You are a WOMAN OF VALOR.
Keep up the good work, girl! Put Jesus first, and don't let yourself be scared away from something just because it requires a little bit of hard work. Wherever God has placed you, wherever your sphere of influence is, let your creativity and capabilities soar! Demonstrate what it means to be a Woman of Valor.
"In the same way, let your light shine before others, that they may see your good deeds and glorify your Father in heaven." Matthew 5:16
So it turns out that maybe my frenemy hasn't been trying to secretly take me down a peg after all! I suppose she's more like my personal cheerleader, mentor, and soul-sister in the trenches of wifehood (and womanhood) right alongside me.
In reality, she's what we should all be for each other: a friendly face to to turn to who will spur us on, hold us accountable, and applaud our efforts.
So. No shame in your shortcomings… just cheers and applause for you to keep going and stay on-mission for Jesus Christ.
You got this. Keep up the good work, you Woman of Valor, you!